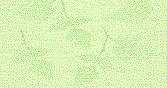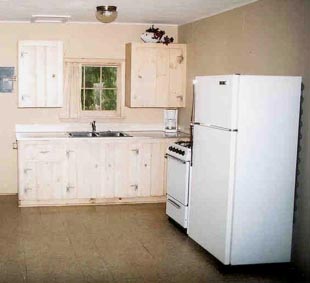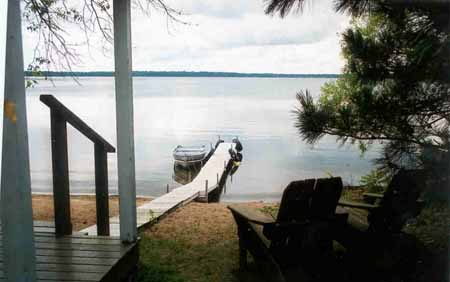 Two Bedrooms

1 Full Bed (Lakeside)

2 Single Beds

1 Full Bath

Gas Fireplace

Air Conditioner

Dishwasher

Large Side Yard with Picnic Table

No Smoking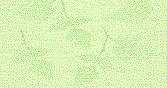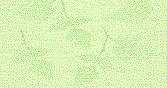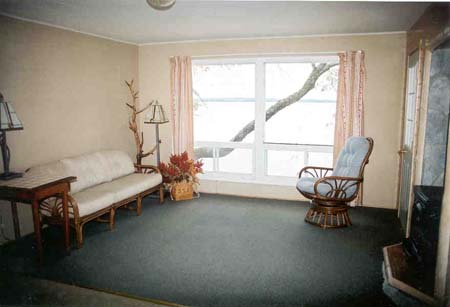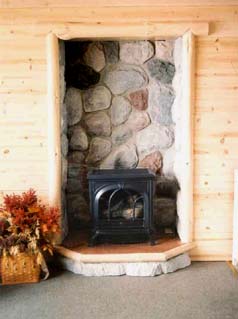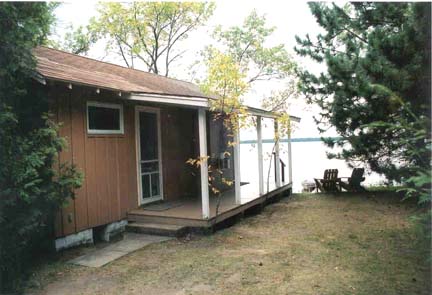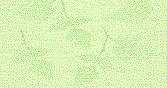 Note:  Cottage 1 photos are not current.  This cottage has been remodeled with a new larger kitchen, new wood floors, pine siding, a vaulted ceiling, new diswasher and a/c, and an even larger picture window.

Remodeling snapshot shows the new siding, vaulted ceiling, and larger window.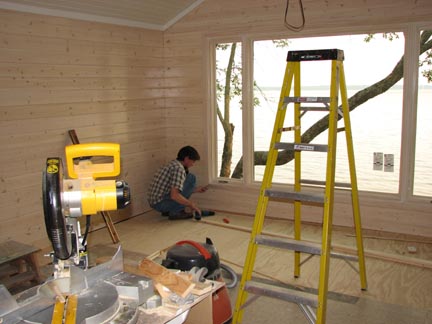 Walls have new pine siding, living room window is larger, kitchen is completely redone with more counterspace, a new dishwasher, larger window & new cabinets, new wood floors in the main living areas and a fabulous new high-powered air conditioner.